Parent page
Parent page
Pugsley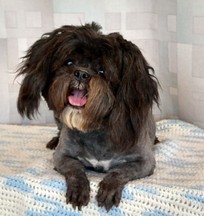 A Shih Tzu male. Pugsly weighs: 17 lbs.
Explorer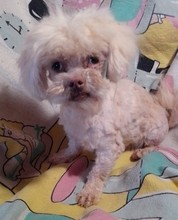 Explorer: A male Maltese with summer clip. He weighs 11 lbs. Available for sale $350.00
Manny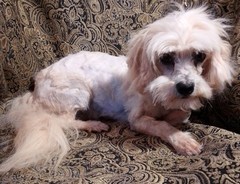 Male Maltese with summer clip. Manny weighs 11 lbs. Available for sale $200.00.
Ebony: 16 lb. Female, Maltipoo Toy Aussie at 2 yrs. age. Makes good all around pet. $50.00 Not spayed.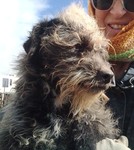 Slippers, a 17 lb. , 7 yr. spayed female. Loves to follow you around and play. She's a Pomeranian Toy Aussie. Shots up to date. $100.00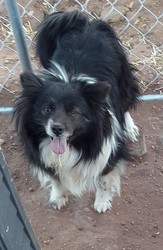 Petunia, a 2 yr. Pomeranian Corgi female, weighing 14 lbs. Not spayed.$100.00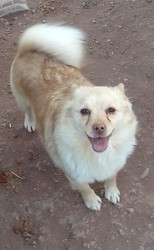 Elizabeth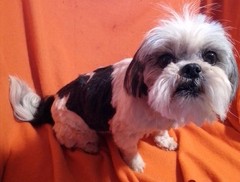 Japanese Chin/Shih Tzu in summer clip. Her weight is 15 lbs. A real sweetheart! Has a permanent home here at bdrpups.
Peekachoo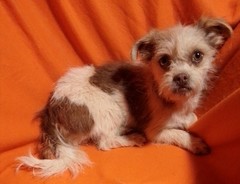 Cher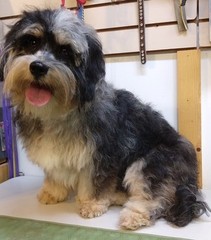 A female Maltese Toy Aussie. She is 24 lbs.
Latte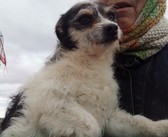 A female Maltese Jack Russell. Her weight is 12 lbs., and her hair is still growing. This breed is extremely smart. Available for sale $125.00.
Niner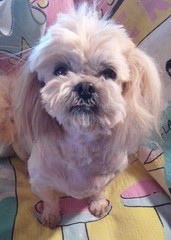 A female Shih Tzu. She weighs 15 lbs. Another sweetheart.
Flirt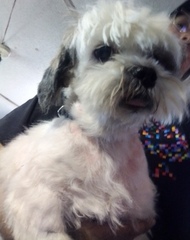 A female Malshi, (Maltese / Shih Tzu). Flirt is 18 lbs. Also a permanent part of bdrpups.